#414. Longolongo – huge home
This well presented family home has five bedrooms, three bathrooms, office, two living areas, two deck areas, fully furnished, fully fenced, and has hot and cold water. It has an approx. land area of 900m2 plus. The owners are prepared to give a 50 year lease and then surrender the property to any interested buyer.
Price is on application. Inspection is by appointment only!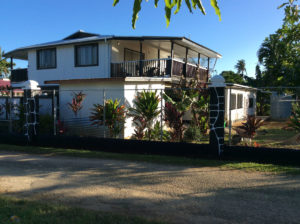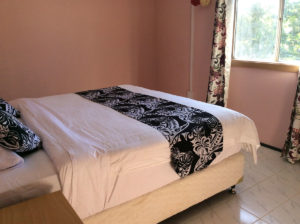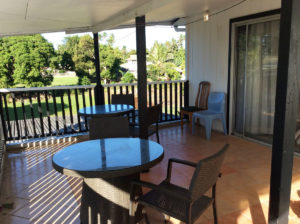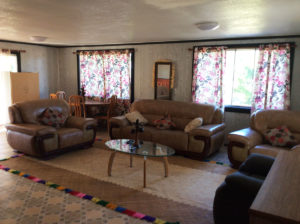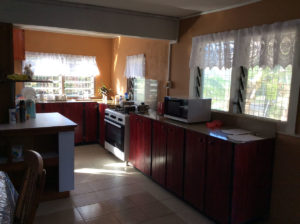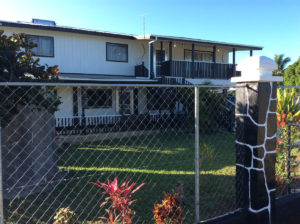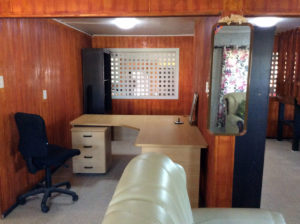 #400. Veitongo – Family home
Property Tonga's 400th listing is this delightful home set in the countryside at Veitongo in central Tongatapu. The property consists of four bedrooms, two bathrooms, and two living areas. It also comes with a self-contained granny flat outside on the same property. The house is on about 1,550m<sup>2</sup> land area more or less.  Don't miss out on the huge water tanks. Don't you love the roof? This house can be purchased on a 50 year lease.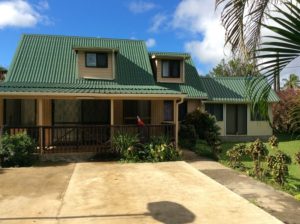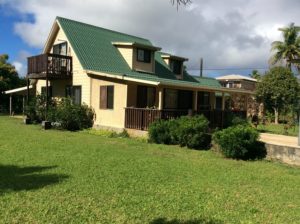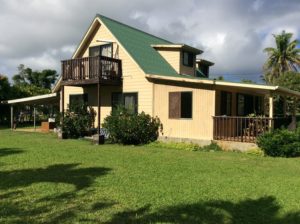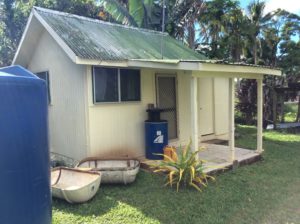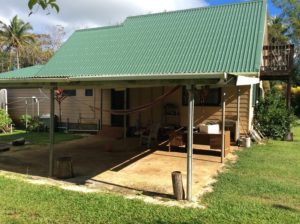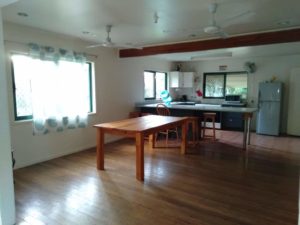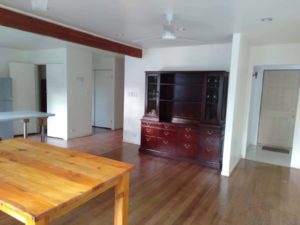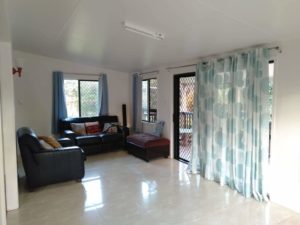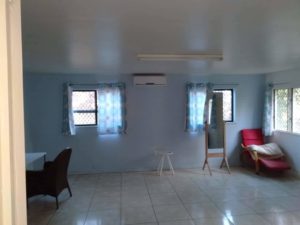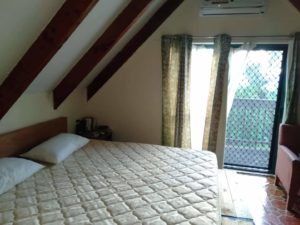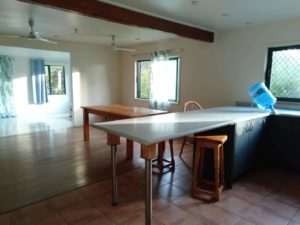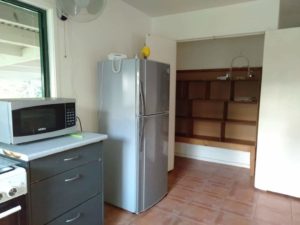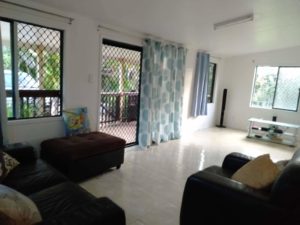 #368. Fangaloto – two storey
This three to four bedroom home would suit the investor or first home buyer. The property comes semi-furnished on a full well fenced section. The property has 3-4 bedrooms, two bathrooms, dining area and kitchen. Finance can be approved to the right buyer.  Check out the photos of this great opportunity.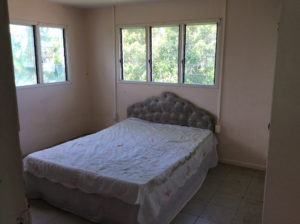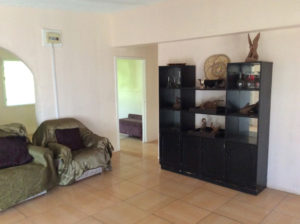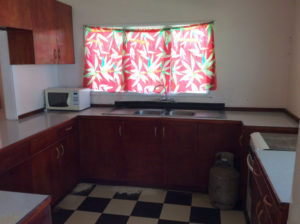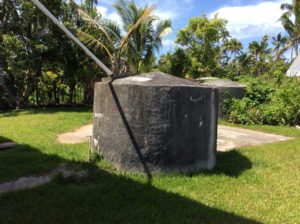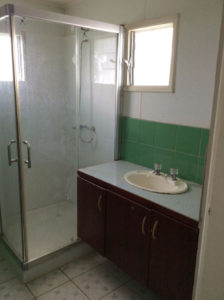 #260. Sopu – Four bedroom home
This four bedroom home has it all. It is in a quiet location on a fully fenced section. There is currently a tenant in place paying a good return. There are four good-sized bedrooms with three bathrooms, two living areas, large laundry area and storage. The upper and lower floors have large decked areas and the property is well drained for heavy rain. There's also an outside shed for extra storage, plus two rainwater tanks. The owner would like to offer a 50-99 year lease or surrender the property to a fellow Tongan. The property will be sold fully furnished, so all you need to do is move in!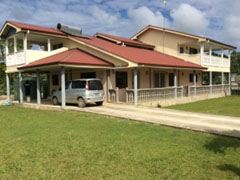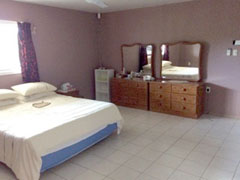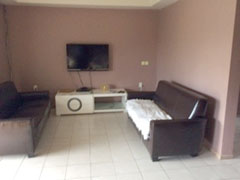 #166. Fanga – Complete satisfaction
This four bedroom house is offered for sale on a 48 year Government Lease. The asking price is only $320,000 TOP (only about $195,000 AUD approx.).
The property has an established value of $449,000 TOP, so this sale is indeed genuine. The property is well fenced, fully furnished and within a 7 minute drive to the centre of Nuku'alofa. Inspections of this property are by way of appointment only. Email for a brochure of this property.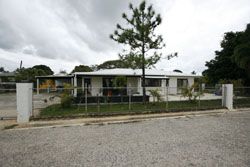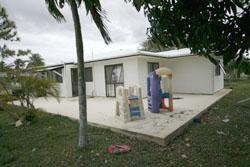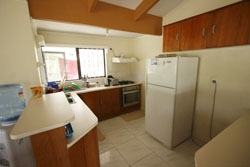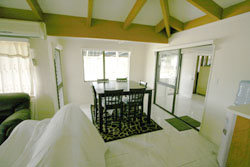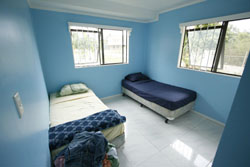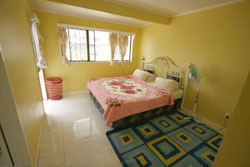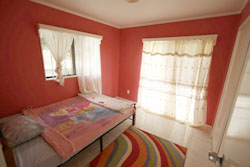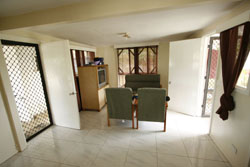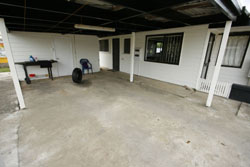 #92. Tofoa – Home plus income
This is a great investment opportunity on 2,400m2 of land. On a government lease, this property has two three-bedroom units with good rental return. The units are very large and roomy and each has its own carport. There is room to build more units on the land or a separate owner's accommodation if you wish. This property can provide you with lifestyle and security. The property will be sold fully furnished with tenants in place.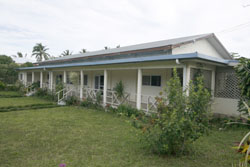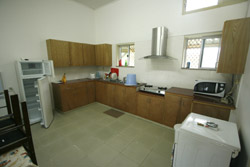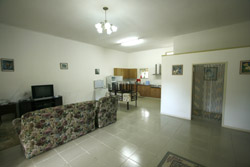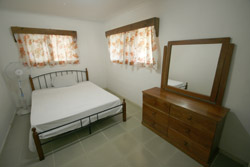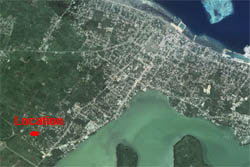 #73. Ideal Lifestyle/Investment Property by Lagoon
This 500 m2 luxury home is located on 5,385 m2 of land right on the edge of the Fanga'uta lagoon on Tonga's main island of Tongatapu.
Only 2.5 kms from the capital Nuku'alofa, the highlights of the house include 5 bedrooms (all ensuites), large kitchen, walk in pantry, dining room, living room, lounge, 2 guest toilets, laundry, and double garage. The house also includes air conditioning and central heating.
The property has two leases: one with 56 years remaining, and the other with 49 years. With 30,000 L of rainwater storage, high fencing, security cameras, alarm system and generator, this feature-packed home offers comfort, security, serenity and peace of mind.
First designed and built in 2006, the house was further renovated and extended in 2009 and 2014. The property is currently leased by the Embassy of Japan until November 2019. The attractive rental rate is available on application. Located right on the lagoon, there is the potential for adding a tennis court, swimming pool, jetty, boat shed or ramp to further enhance the lifestyle aspect of the property.
This property offers reliable revenue and an excellent return on investment. It also offers an excellent lifestyle package, close to nearby idyllic islands and easy access to international and domestic flights.
Download the brochure: (PDF)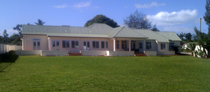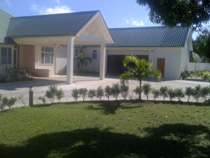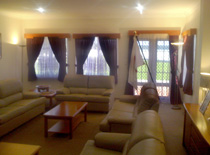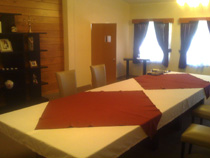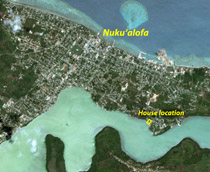 Contact Property Tonga