About Property Tonga
Property Tonga represents one of the very few licenced real estate agents in the Kingdom of Tonga. With over 27 years experience in the real estate and property management industry, Property Tonga has the expertise to offer an honest and high quality level of service to all clients.
Property Tonga manages investment properties and markets a wide range of local properties, ranging from short-term rentals to serious investment and commercial properties as well as lifestyle and retirement properties.
For many years now, professionals, expatriates, holiday makers and investors have come to rely on Property Tonga to find the properties they require and give them security and validity in their property agreements by abiding closely to the unique land laws of Tonga.
If you are after short-term or long-term accommodation in Tonga, please don't hesitate to contact Property Tonga by using one of the forms at the bottom of any of the pages.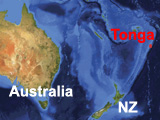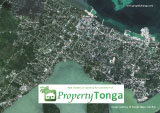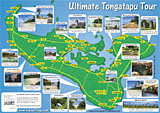 Businesses for sale in Tonga
There are many successful and established businesses in the Kingdom of Tonga and occasionally their owners want to move onto other projects or retire. This leaves some great walk-in, walk-out opportunities such as those noted below. We invite you to contact Property Tonga in order to arrange a time to view these businesses. Property Tonga highly recommends seeking legal and professional advice before considering the purchase of any business or property in Tonga.
Featured: Villa Hotel, Restaurant and Accommodation
Only five minutes from downtown Nuku'alofa with a waterfront via is the Mamta Villa and Little India Restaurant. It is currently available for sale to the right buyer or investor. The property is located on Hala Vuna Road at Sopu. It has a beautiful natural setting with views to the small islands and the ocean. Click the image below to view the PDF brochure.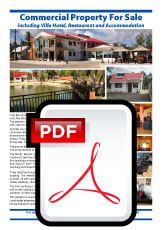 Featured: Established resort For Sale/Lease Tongatapu
Here is a once-in-a-lifetime opportunity to buy or lease an established B&B style resort that has never been offered for sale in its over 20 years of successful operation. The resort is an icon of Tonga tourism and brings with it a genuine lifestyle opportunity. With consistently high reviews this business offers potential for further development. Information about this opportunity is included in the PDF.

The Villa: luxury guesthouse near Nuku'alofa CBD
Now you have the opportunity to enjoy the lifestyle you have always dreamed about. This is the first time this property and business has been offered in eleven (11) years. Opportunity is knocking - can you afford to say no?!

Bed and breakfast for sale near Nuku'alofa CBD

Cafe Tropicana, Vava'u
This is a long-term established and profitable business in Vava'u offering its new owner pleasant lifestyle and income.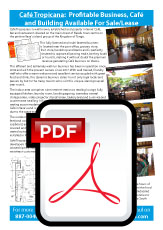 Highly desireable Cafe and building for sale in Vava'u Tonga

Send a message to Property Tonga
Property Tonga
Ma'ufanga
Nuku'alofa, TONGA
Ph: +676 7714977
paul@propertytonga.com