About Property Tonga
Property Tonga represents one of only a few licenced property agents in the Kingdom of Tonga. With over 27 years experience in the real estate and property management industry we are able to offer an honest and high quality level of service to all clients.
We manage several investment properties and market a wide range of local properties, ranging from serious investment and commercial properties to lifestyle and retirement properties.
Property Tonga is also supported by legal professionals, maintenance and construction tradespeople, and advertising and I.T. officers. We invite you to contact us today and see how we can help you make your plans come true.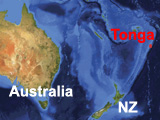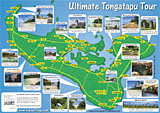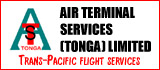 More properties added...
Please check out the exciting new House and Land Packages and our latest Island parcel. You will notice that we have a large selection of properties of all descriptions. If you find something that you like, please don't hesitate to send us a message straight away! If you don't find what you are looking for, please enquire!

The Villa: luxury guesthouse near Nuku'alofa CBD
Now you have the opportunity to enjoy the lifestyle you have always dreamed about. This is the first time this property and business has been offered in eleven (11) years. Opportunity is knocking - can you afford to say no?!

Bed and breakfast for sale near Nuku'alofa CBD

Featured Property brochures (PDFs)
To showcase some of our finest properties, we have prepared the following PDF brochures for your review. If they are of interest please phone us directly or send us a message through the form at the bottom of this page.

How Property Tonga can help you
You might be offered a work contract in Tonga and need a house for rent, or, you might be looking for an ideal investment, retirement property or holiday home. All these are good reasons to contact Property Tonga for excellent value-for-money listings that are secure, comfortable and meet your important requirements.
Land ownership and leasing in Tonga is an exact science and you need a reliable property agent who understands the issues and can ensure that your needs are met in a rewarding, problem-free and hassle-free fashion.
Property Tonga also offers fantastic deals on beachfront properties and islands that are some of the best on offer in the South Pacific.

Thanks for visiting!
Property Tonga
on

Paul Schaumkel
Customer Service & Property Management.
Property Tonga
Ma'ufanga
Nuku'alofa, TONGA
Ph: +676 7714977
paul@propertytonga.com