A note about House Rentals and Holiday Home rentals in Tonga
For short-term residential tenancy arrangements, Property Tonga simply acts as a host between the landlord of a house and the potential tenant. The landlord and the prospective tenant meet and the two parties negotiate their own terms and create their own legal agreement. Property Tonga can give some assistance with a standard Tenancy agreement between the parties if desired by both parties and directed as such. Property Tonga does not become part of any resulting tenancy agreement. One or both parties are also free to seek legal advice.
Also visit the short-term houses page.
#296. Fangaloto - Dream space
Check out the photos! Short term daily rates are NZD $295 per day. Weekly rates are NZD $2,065 dollars per week. Longer stays will be discounted. All enquiry is welcome. This property is close to the water and the CBD area. Good security on site. All you need to do is enjoy!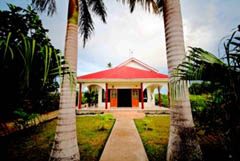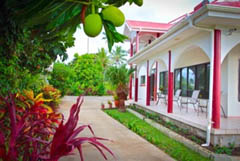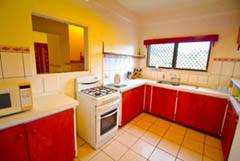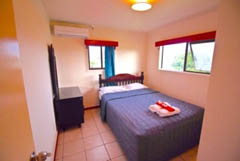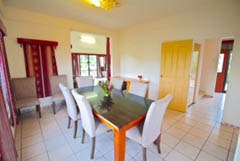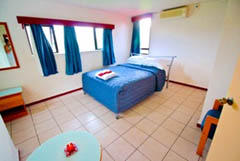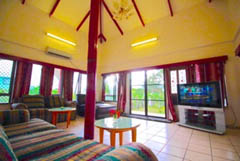 #294. Fangaloto Apartment
This two bedroom apartment is fully furnished, has hot and cold water and is available today. Short to long term stay are welcome. Air-con can be included if needed. The house is safe, secure, tidy, affordable and well worth the inspection. It's close to the waterfront and the Town area.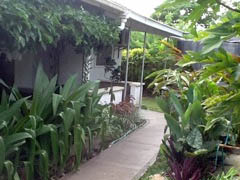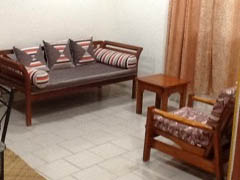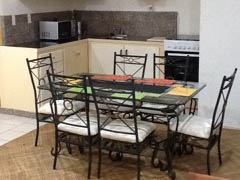 #292. Umusi - Big and loud
This very large four bedroom home has three bathrooms, four bedrooms, hot and cold water and is semi furnished. This home is waiting a very large group or family to move in. The house is available now and fully fenced.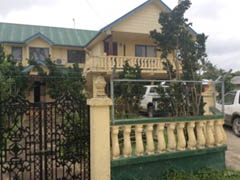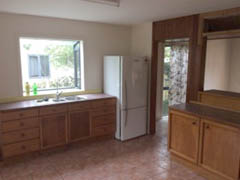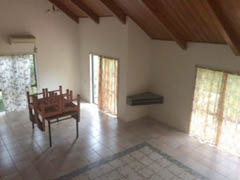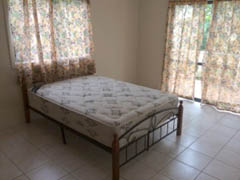 #291. Pili - Apartment space
This four bedroom apartment has two bathrooms and is fully furnished with hot and cold water. There's good security on site, it's well-fenced and is an easy 5 minutes drive into town. Excellent parking with a great deck to enjoy a cold one or BBQ.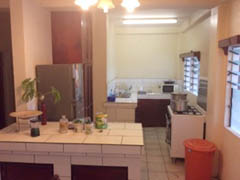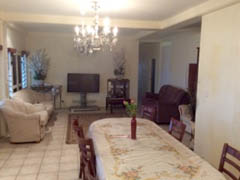 #290. Havelu - Your Country home
This older style family home gives you peace of mind and a garden space you'll. The backyard is great for a BBQ. The property comes with four bedrooms, two bathrooms, carport, large living area and an excellent outdoor flowing to a deck overlooking the property. There's an extra building for workshop and extra rooms with bathroom. The home is semi-furnished, has a large kitchen and should definitely be on your list.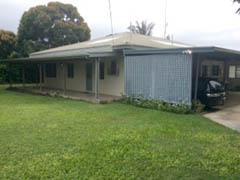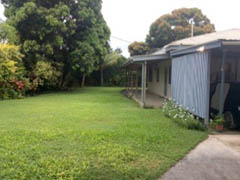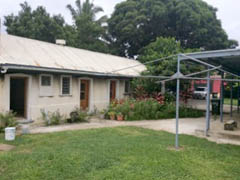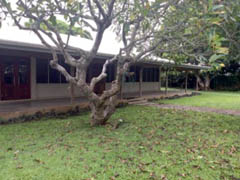 #287. Apartments - On the lagoon
You will not find a better location in the Kingdom of Tonga. These one and two bedroom apartments are now on the market for long term rentals. The apartments enjoy sea breeze and have loads of space to roam around. Featuring one of the best restaurants in Tonga only metres from your apartment. Bring that fishing rod, or even a boat! The apartments come fully furnished with extras and a rental price that will slip nicely into your budget. The apartments are quite popular. The ground floor features living room and kitchen while the top floor has the main bedroom and bathroom with a fantastic deck to enjoy the vast water views and refreshment in hand!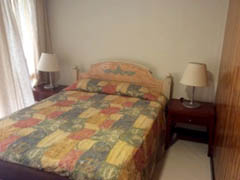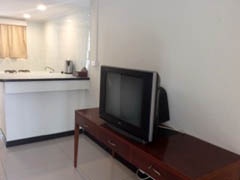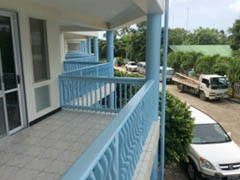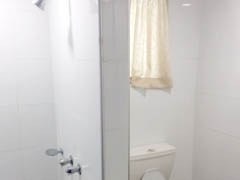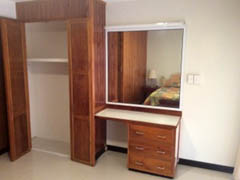 #286. Umusi - Suits the dream
This property has three bedrooms, two bathrooms, air-con in all rooms and hot and cold water. Fully furnished to a high standard - just bring your suitcase! It's fully fenced and well serviced. Ready to go today.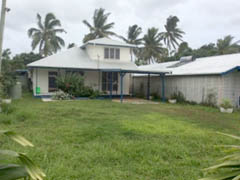 #285. Anana - Country setting
This older style family home has four large bedrooms, two bathrooms, is semi-furnished, hot and cold water, fully fenced, and groundmaintenance is included in the price. It's only TOP $1,700 per month and well within your professional budget. It has a very large kitchen, and wonderful grounds to wander around and enjoy.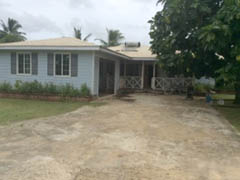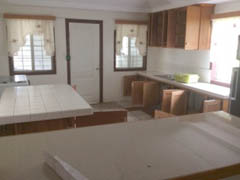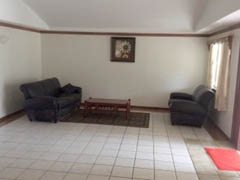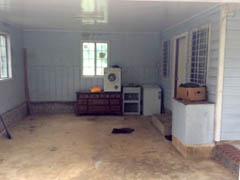 #284. Pili - At its best
This brand new two bedroom house has two bathrooms, great BBQ area, internal deck, and loads of room for parking. The property is fully fenced, fully furnished and has hot and cold water. Quiet location and secure, with nice grounds to enjoy the fresh air.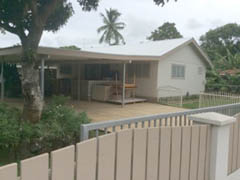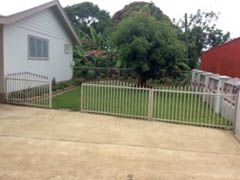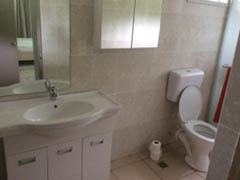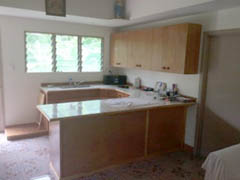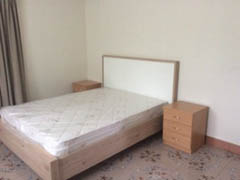 #283. Vuna road - Waterfront
This apartment would suit a professional couple or single person. The apartment is on Vuna road facing the waterfront. It's fully furnished, serviced once a week, has internet, cable TV, hot and cold water, and is in a secure compound. Great walking track to town.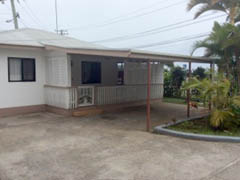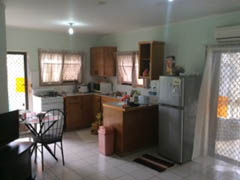 #281. Fanga - Furnished apartment
This three bedroom upstairs apartment is fully furnished, hot and cold water, would suit a couple or single person. Landlord on site; good security and an easy walk to shops.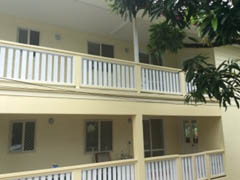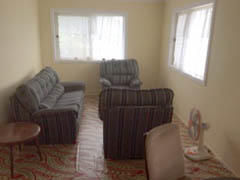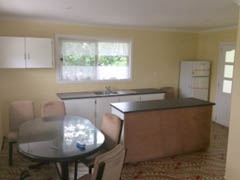 #280. Fanga - Free to roam
This three bedroom home has hot and cold water, is fully furnished and only has a 5 minute walk to shops, chemist and more. The property lends itself to a family with room to move, great outdoor living and deck for that BBQ.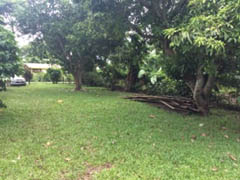 #279. Nuku'alofa - Country Living
Minutes from downtown Nuku'alofa, this property has three good-sized bedrooms, two bathrooms and a large living area with combined dining and kitchen. The property is fully furnished, hot and cold water, air-con, heaps of parking and storage under the house, outside toilet and laundry as well; fully fenced.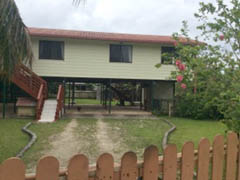 #278. Sopu - By the seaside
This secure property has hot and cold water, two good-sized bedrooms and carport. It's semi-furnished with air-con in the main living area. Gardens are looked after by the landlord. Approx. 50 metres from the water with an easy walk into town it has town and rainwater supply.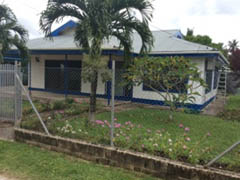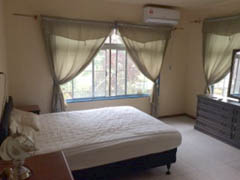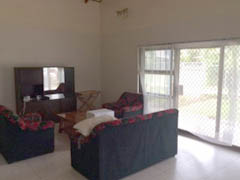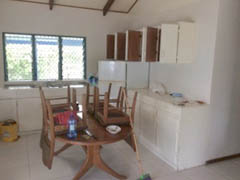 #276. Pahu - Pahu Dream
This 5 bedroom, 2 bathroom home has all you need at the perfect location. The property speaks for itself with an asking price of TOP $3,500 per month. The landlord may negotiate the price with the right tenant - is it you?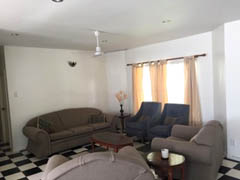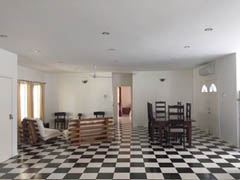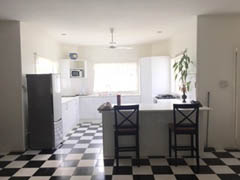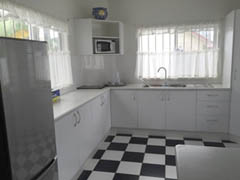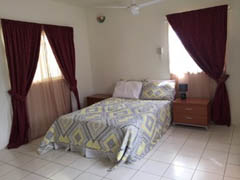 #273. Nuku'alofa - Smart one-bedroom
Smart one bedroom apartment for TOP $750 per-month includes everything. Semi-furnished and only a 7 minute walk into town. This would suit a single person or couple.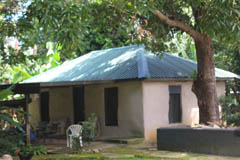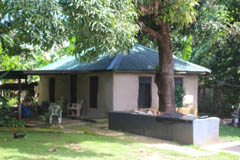 #272. Nuku'alofa - Take your pick
A-frame apartment in the heart of Tonga: has extra room in the loft up-stairs with two extra queen-size beds. This would suit long or short stay or single person or family. Has hot and cold water and an easy walk into the CBD area.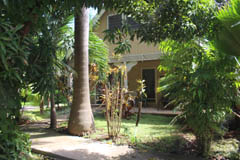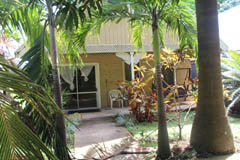 #271. Fasi-moe-afi - Two storey goodness
This four bedroom home with two storeys is only 5 minutes to the CBD area. It has two bathrooms, is fully furnished and has a new kitchen. There's a carport and air-con in all rooms upstairs. It's also well-fenced and secure. All you need to do is arrange an inspection!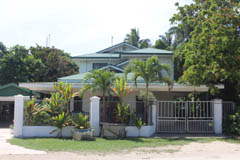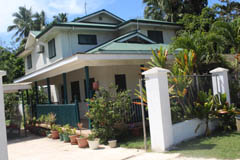 #270. Fangaloto - Four bedroom
This property has it all! Four bedrooms, semi-furnished, hot and cold water, single lock-up garage, plus it's fully fenced.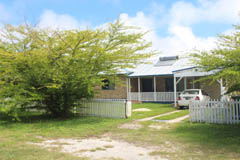 #267. Fasi - Sort after location
These stand-alone apartments have three bedrooms, two bathrooms, fully furnished and fenced property. It has hot and cold water with an internal carport into the house. You can walk to the waterfront in about 5 minutes with an easy flat walk to the heart of Nuku'alofa in about 8 minutes. This property can be rented short term of not less than a month or long term - different rates will apply.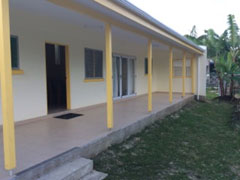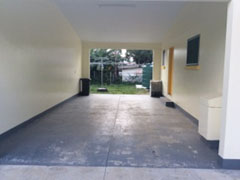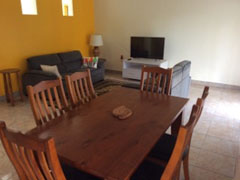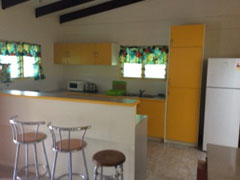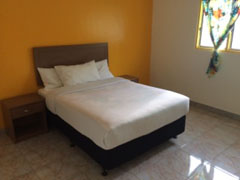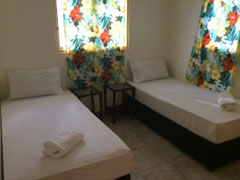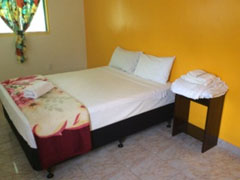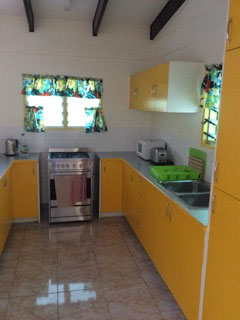 #266. Anana - a picture tells a thousand words
These two stand-alone apartments with separate drive-ways and carports are setting the benchmark here in the Kingdom of Tonga. The apartments are fully furnished to a very high standard. Each apartment features two good sized bedrooms with each with its own ensuite. Air conditioning units have been fitted for the hotter days of the year. The living areas and kitchen area are fitted out with high quality items, There is excellent outdoor decking for BBQ and entertainment. The grounds are well planted and fully fenced. The landlord will expect a very high standard of tenants to occupy these apartments. Location approx. 10 minutes drive into the CBD area. Short term or long term is welcome, different rates will apply.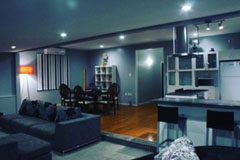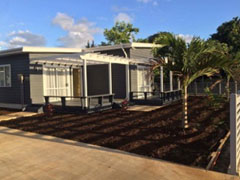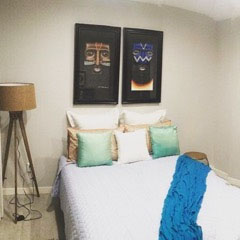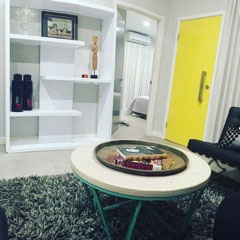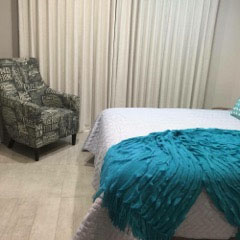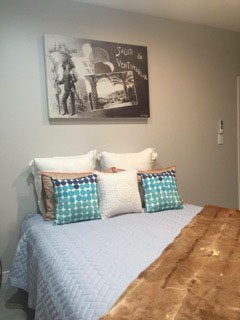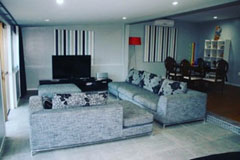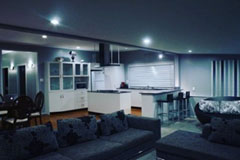 #263. Just out of town...
Only about 7 minutes driving time from Nuku'alofa is this secure two bedroom apartment stand-alone with everything you need. It has two large bedrooms, two bathrooms, is fully furnished, fully fenced and has hot and cold water. There's a carport for the car, great outdoor BBQ area and more. This rental is a must-see.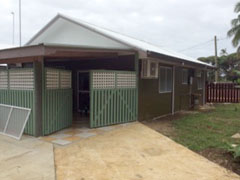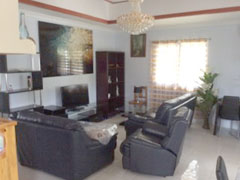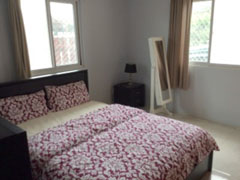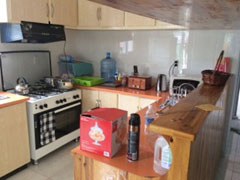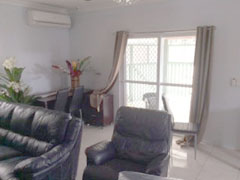 #248. Pili - Country living
With four good-sized bedrooms, three bathrooms and excellent outdoor living this is a great place to enjoy space and fresh air. There's even great parking for your car and boat. It's a secure property, fully furnished and well fenced. Get in quick!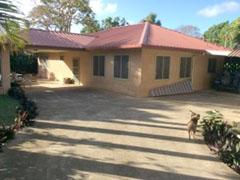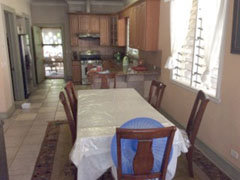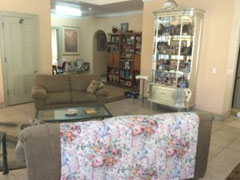 #226. Lagoon at its best
This three bedroom home with two bathrooms is the place to relax and enjoy the sunsets. Fully furnished property on the water's edge. Hot and cold water with security on site. First time on the market for rent, would suit professional couple.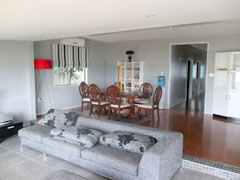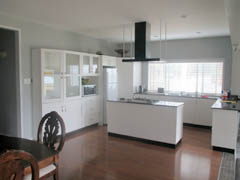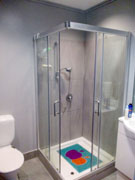 #222. Little red home by the sea!
Enjoy this one bedroom apartment close to Nuku'alofa. It's fully furnished and ready for short or long term rent. There's even a restaurant and bar on site. It's right on Vuna Road with a view to the ocean.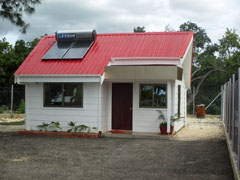 #202. Sopu - three-bedroom, nice views
This three bedroom apartment downstairs on the waterfront has hot and cold water, is fully furnished and serviced one-day per-week. It has a great outlook with decking around. Within walking distance to cafes, bars, and the CBD area.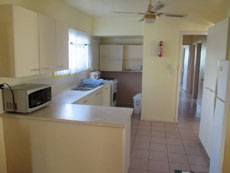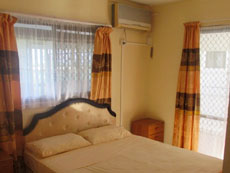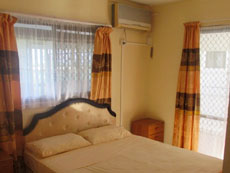 #115. Fo'ui - Live the dream
Two bedroom very large beach side house, two bathrooms, access to tennis court, swimming pool, and private beach. This property can be rented short term or long term to the right tenant. It is fully furnished with A/C, internet, and cable TV. A great place to work or relax! The location is about a 20 minute drive to the CBD, but what a reward each day you return to this sort after property and location.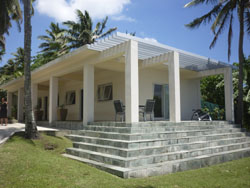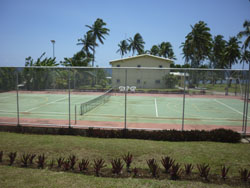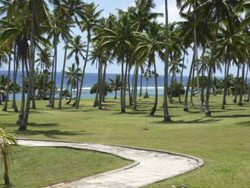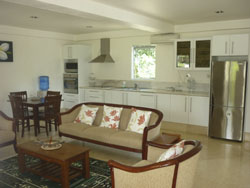 House Rentals Available in the Kingdom of Tonga
Property Tonga has a large listing of rental properties on offer, and to save you time and effort we suggest that you let us know what kind of property you are after and we will provide you with a list of options (with photos) for your selection.
Please let us know how many bedrooms you require and the number of occupants and so on, and we will get back to you as soon as possible.
Send a message to Property Tonga